The Company

When you look around yourself, there are so many
things which are extremely beautiful and attractive.
But you have never thought about the world behind
the beauty & attraction.

A " KAVERI " products is one of them.

MORBI is native of clay-art and ceramic Industry and
" KAVERI " is company with Latest technologycal and
well Equiped with Itain machineries, in MORBI.

At "KAVERI " we are always trying to make things
better from all aspects & for that we accept new
things without forgetting basic of clay work,
Then it should be Design,
Machinery or employees even.

We stop here because we can admire our things
more and more, But the product never speaks lie...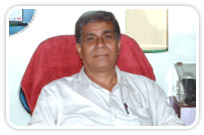 Mr. Bachubhai Patel (M.D.)